Press-conferences with the winners
Press-conferences with the winners of the FIDE World Youth U14, U16, U18 Championships in Khanty-Mansiysk.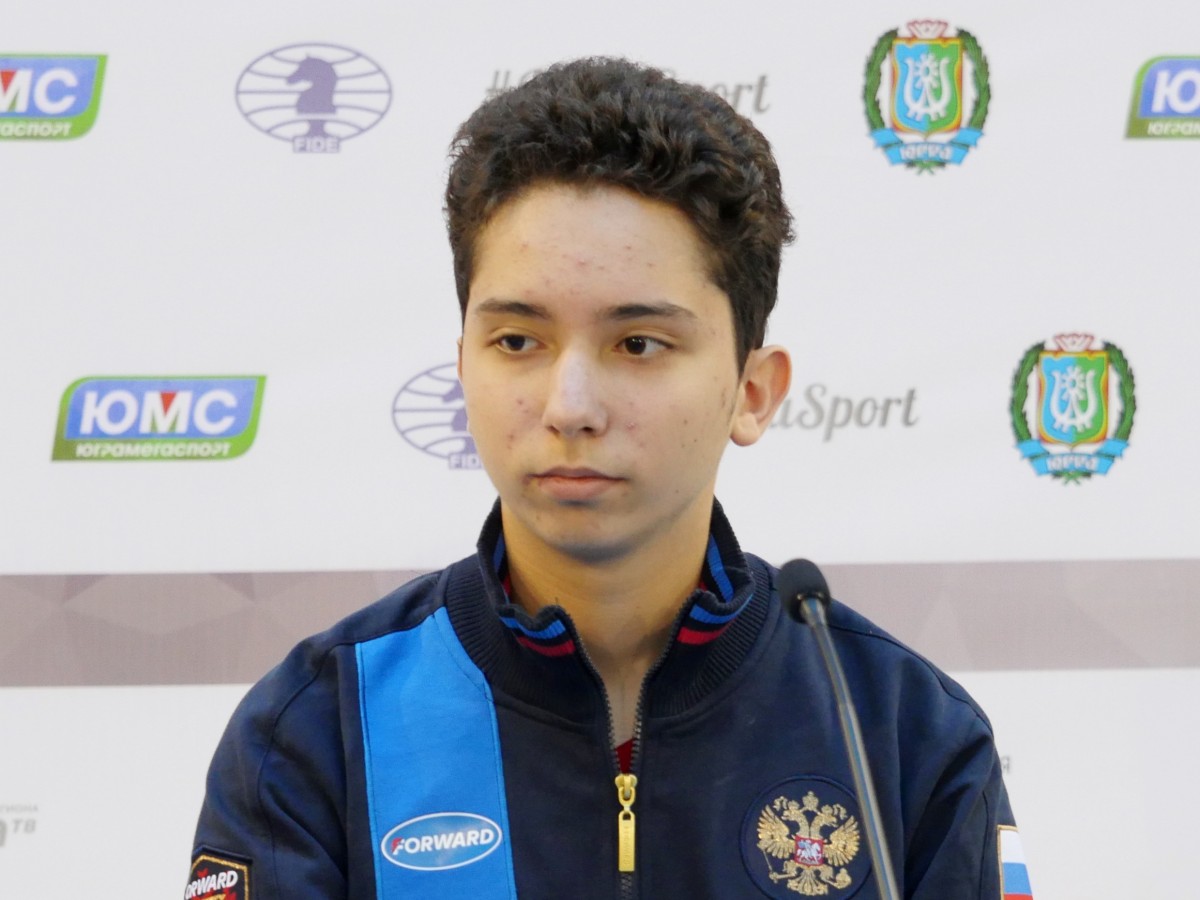 Semen Lomasov (Russia), Open U14
"There were  many difficult games along the tournament and sometimes I felt really nervous. I thought that my main rival is Andrey Esipenko of Russia. The fact that I won him in Round 5 gave me some advantage on this championship over other players. I had some serious problems in Round 2. I think, I was a little bit lucky at that moment and the victory in that game was a breaking point in the tournament from the psychological point of view.
My father taught me how to play chess when I was four. and when I was five and a half I started going to a chess club. First I was studying chess in a group but as my experience grew, I started to have individual lessons. Now I am participating in chess tournaments quite often. Chess is my way in life, so I am going to play it professionally. As for other activities, I like different games like football and ping-pong, besides, I like logical puzzles. I also like to spend time with my friends.
I was watching the games of the other participants of the tournament, but not in my age section. Of course, I wanted Russian players to win.
I liked Khanty-Mansiysk very much, the weather was lovely here, though I expected it would be much colder. As for the organization of the tournament, everything went great, I enjoyed it".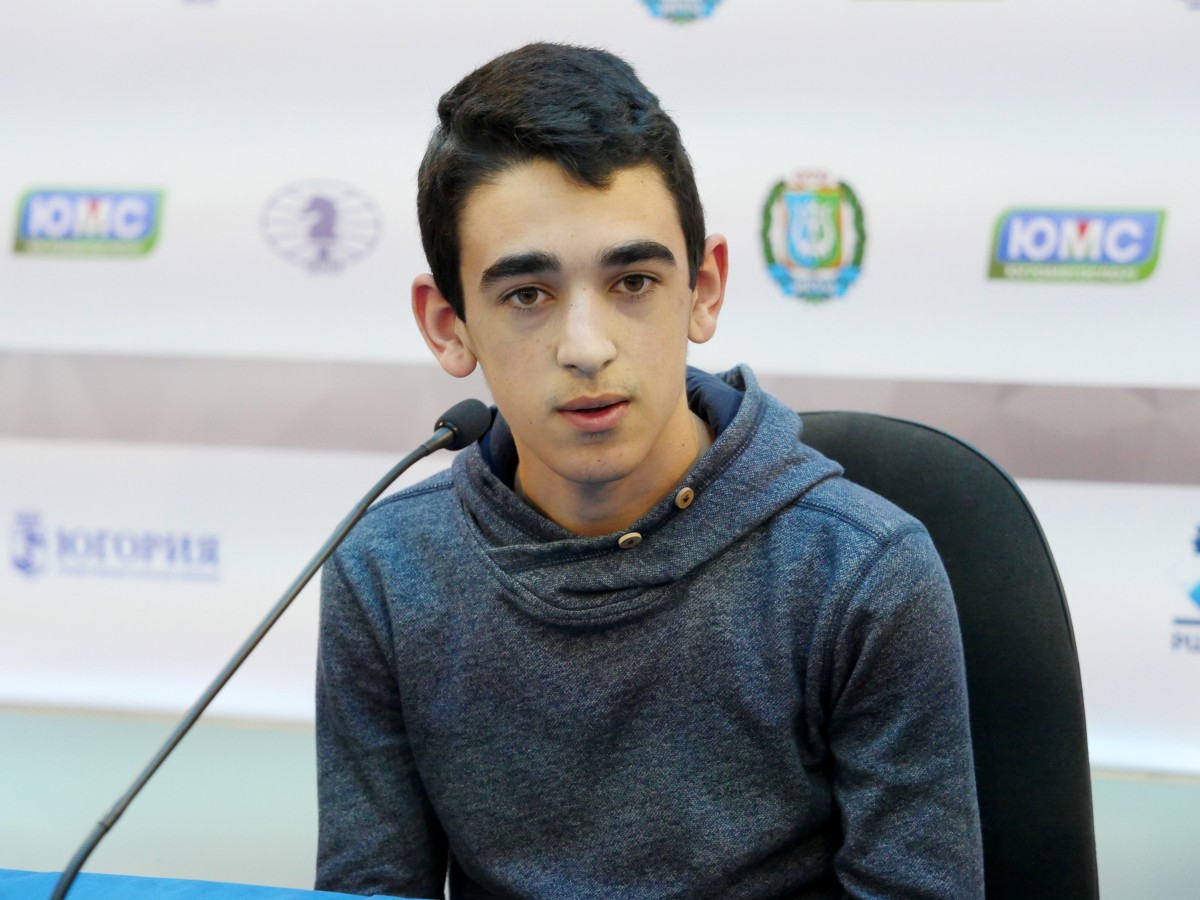 Haik M. Martirosyan (Armenia), Open U16
"The begginning of the tournament was very good for me, but its end was rather difficult, as Russian players were getting closer to me in the standing.
Today my game was finished in a draw, as well as the game of Olexandr Triapishko, but I had more points so I won the tournament. I prepared really well for this Championship and felt quite confident during all the Rounds. After winning 7 games in a row I was feeling myself like a champion already".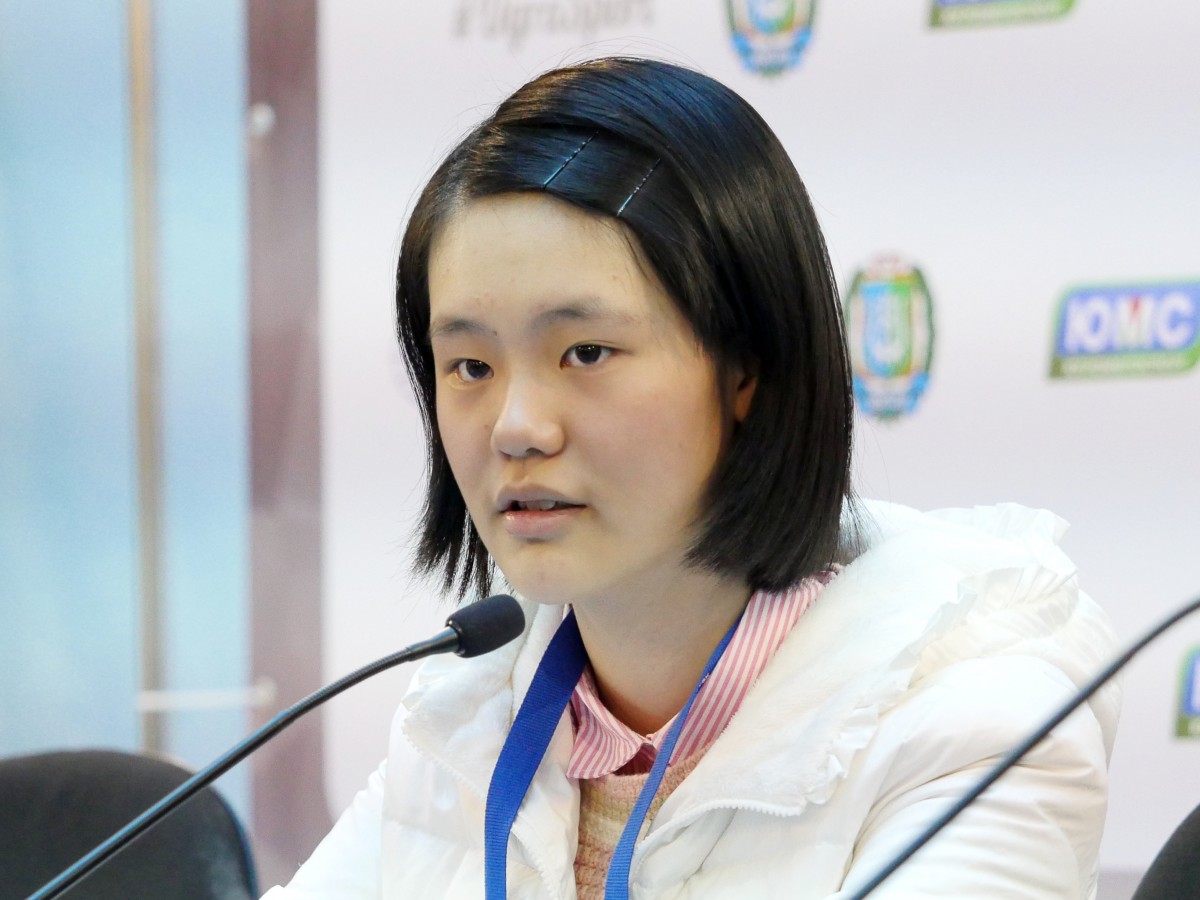 Jiner Zhu (CHN), Girls U14
"The first part of the tournament was very successful for me as I won seven games out of eight! So I was 1  1/2 points ahead of my rivals. I lost in Round 9 as maybe I felt too confident and too sure about my leading position. And later in Round 10 lost again as I felt nervous after the loss the day before. So today I needed to have a good psychological attitude and to do my best.
Khanty-Mansiysk is a lovely city, I enjoyed it very much. It is small and there aren't many people here. The organization of the Championships was also very good".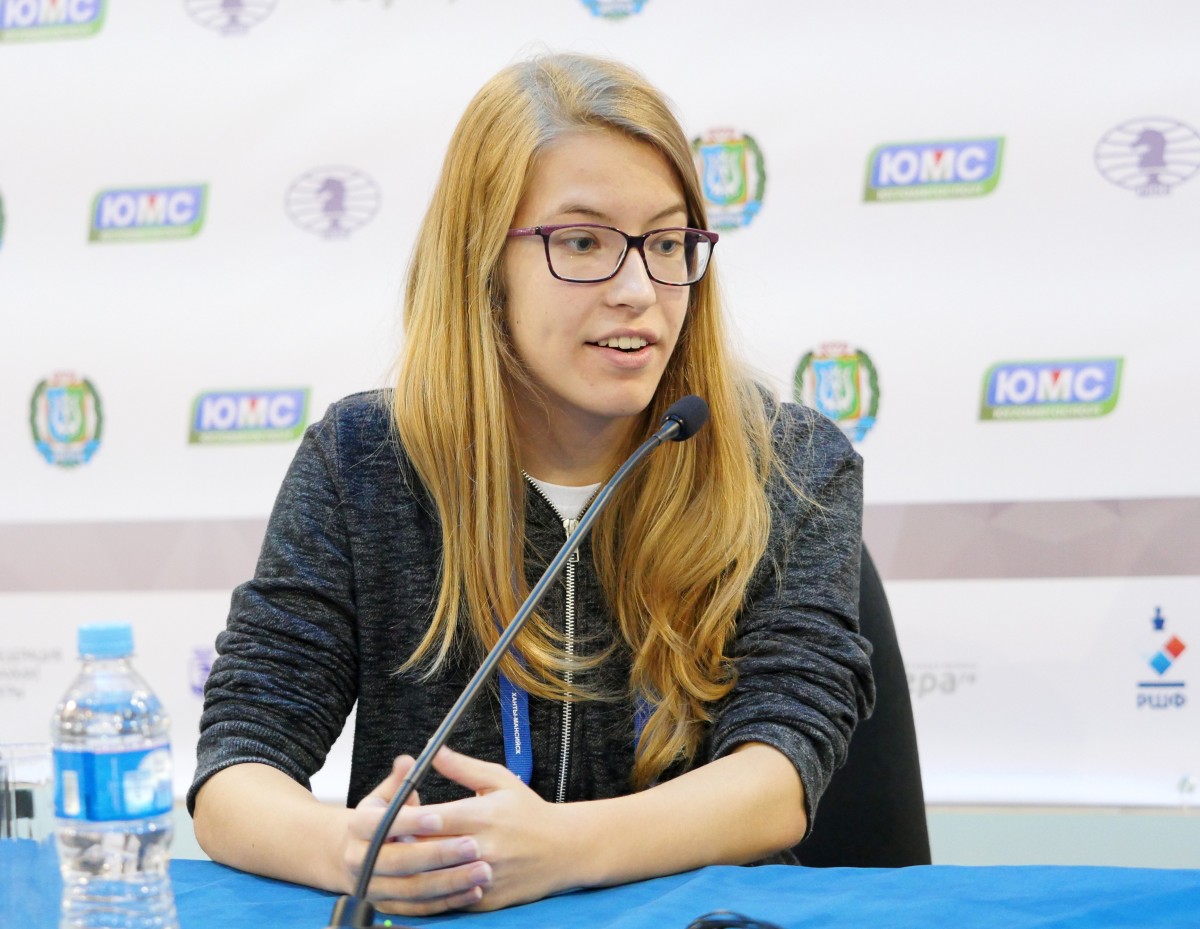 Stavroula Tsolakidou (GRE), Girls U18
"This tournament was very successful for me, I was really enjoying it very much. The last Round was like a miracle. My rival Alexandra Obolentseva had a superior tie-break, so I was very lucky today as I managed to win this Championship.
I wanted to participate in U18 category as last year I was already a champion in U16 section so I decided to play with older girls this time. I did the same when I was 14 and chose to play in U16 section.
I would like to be a professional chess player in the future. Of course I need to study as well and get some degree, but I want to spend most of my time playing chess".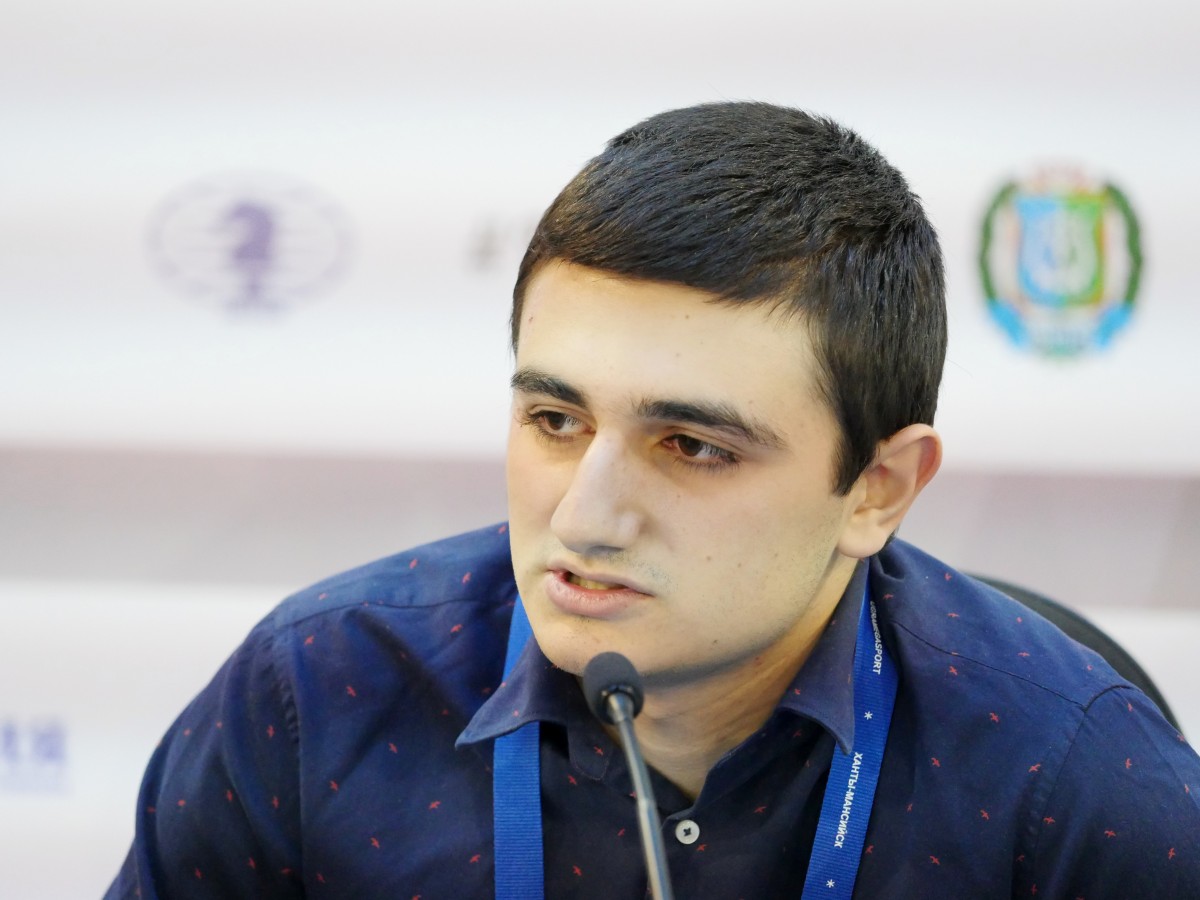 Manuel Petrosyan (ARM), Open U18
"This is my first victory on the World Championships. Maksim Vavulin of Russia was my main rival here. He does his best in every game and doesn't give up, so I was expecting that the victory will not be easy.  In Armenia chess is very popular and we take it very seriously, so any victory in any tournament is very important for a player.
I would like to be a professional player in the future. If I had no such plans, I would not train so hard these days.
It was so interesting to play in Khanty-Mansiysk, I know that many chess events were held here so I felt very curious and wanted to come here too. I hope to be back to Khanty-Mansiysk again to play in other events as well".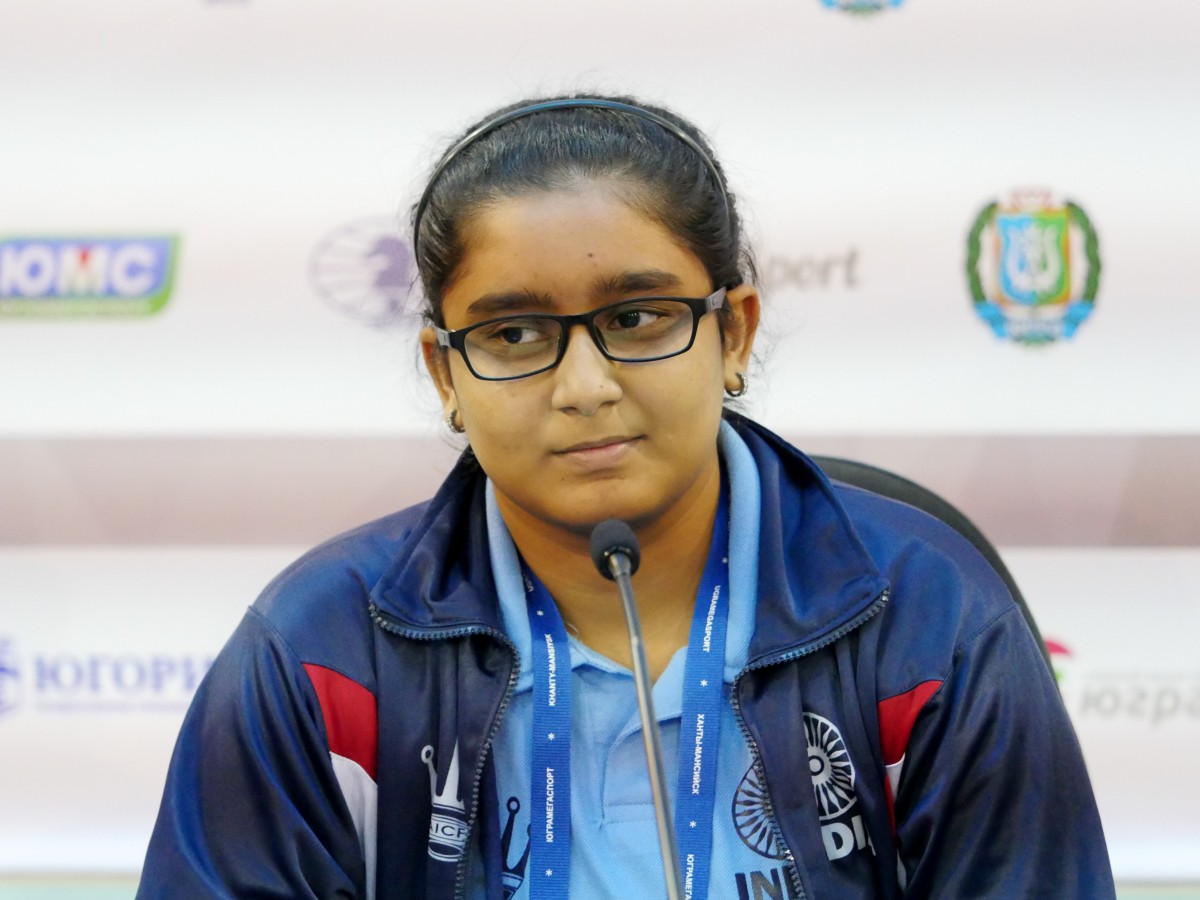 Hagawane Aakanksha (IND), Girls U16
"First of all, I didn't expect the Championships would be so successful for me. This is my first title of a world champion. And I am very glad the tournament ended like this. Honestly speaking, I didn't have some certain expectations about the Championship, I just tried to do my best in every Round.
Today I had a very strong opponent, I am really happy with the result of the game.
My personal coach did not come with me to Khanty-Mansiysk, but we have another coach in our delegation who helped me along the tournament.
Khanty-Mansiysk is a very hospitable city, its people are always ready to help with any issue. I hope to be back here some day".