Free Time Action
The World Youth Championships in Khanty-Mansiysk are quickly coming to an end. Only a few players still have hopes for the medals; other participants as well as their coaches and parents can enjoy some free time. We decided to find out how they relax.
As strange as it is, chess players are most often seen at the board. Of course, they don't analyze openings or their own games, looking for mistakes that are too late to fix – they play blitz! Countless blitz games, usually in a king of the hill format with lively kibitzing, for hours and hours, everywhere.
One of those matches, played on the second floor of the hotel, gathered a particularly large crowd: the two-time European U18 Champion Nino Khomeriki was visited by the highest rated Under 14 player Andrey Esipenko. There were easily 20 players around their table, and a video filmed by one of the spectators became a hit on Instagram.
The second most popular pastime, despite not very hospitable weather, is walking tourism in the capital of Ugra. Many players who did not attend the excursion organized on the rest day are now making up for that, intrigued by excellent reviews of their colleagues. Even Indians, Iranians and other representatives of warm countries, all covered in scarfs and plaids, dare taking short trips around the hotel.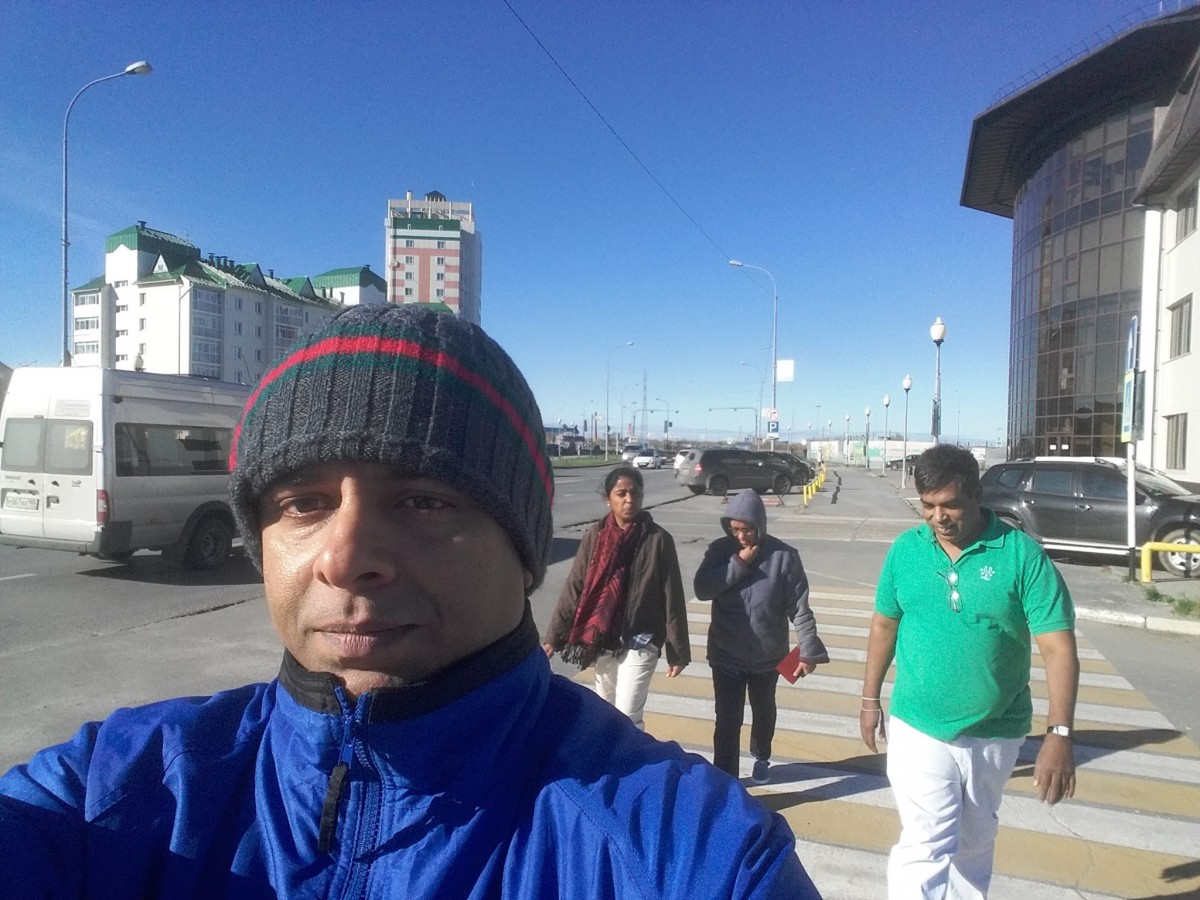 The more daring ones walk longer distances. Instagram pages of the players are full of fresh photo sets on different themes – from mounted selfies on a mammoth or at the biathlon arena to reviews of architectural standards of the Khanty-Mansiysk residential area.
The arbiters are especially keen tourists, particularly interested in museums and exhibitions. The Chief Arbiter from Portugal has examined everything possible, including an open air museum Torum Maa, where he dressed in a national Khanty dress (and later shared his impressions on Facebook).
Local churches are also popular; some players sacrifice their sleep in order to visit a Sunday service and pray for health and victory.
Those enjoying more active life are also quite busy. Their stadium is the Olympiyskaya hotel itself! Spacious hotel halls and outdoor playground often become a substitute for a soccer pitch.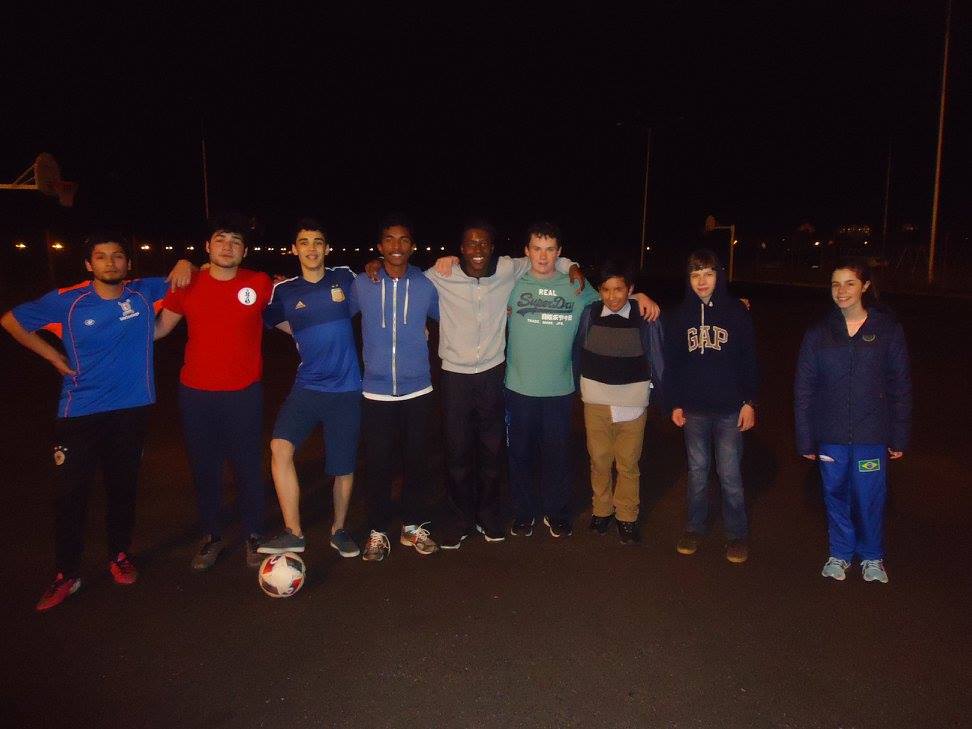 There is also a decent gym on the first floor, free of charge for the participants and accompanying persons, where they can pump some iron or run on a treadmill.
The popular Russian party game of Mafia is played with different rules on different floors, but evil always gets defeated, even when the psychological duels extend beyond midnight. When you are young, sleeping is just a waste of time!
And, last but not least, such a well-represented tournament cannot exist without a love affair or two. But everything what happens in Khanty-Mansiysk stays in Khanty-Mansiysk.