Chess on ice
A free day of the FIDE World Youth U14, U16, U18 Championships 2016 will become memorable for visiting Archaeopark and its huge bronze statues of mammoths, still there are those who were impressed by other, real "mammoths"!
More than 100 participants and guests of the chess tournament have attended the home game of the ice-hockey club "The Mammoths of Ugra" against other Youth Hockey League team – "Irbis" from Tatarstan.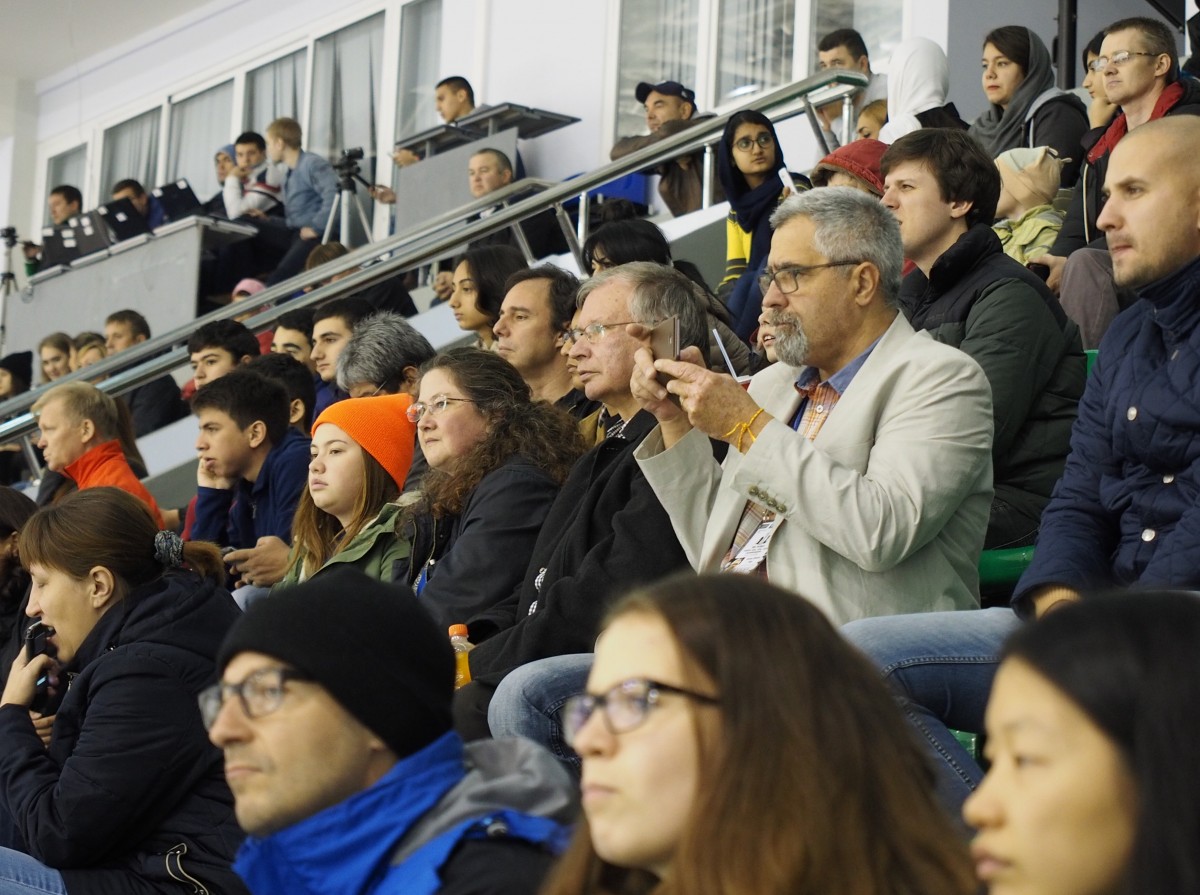 Although the Ugra team was looking not as good as its opponent, the atmosphere in the Ice Palace was friendly and positive. For many chess players the visit to an ice-hockey game was a nice opportunity to abstract themselves from chess boards and to watch the strategic play on the rink. In ice hockey, like in chess, it is possible to put the opponent in check by delivering the puck in the gates of the goalkeeper of the opposed team or to demonstrate your willingness to win by powerplay. For some players this was the only chance to watch this winter sport with their own eyes.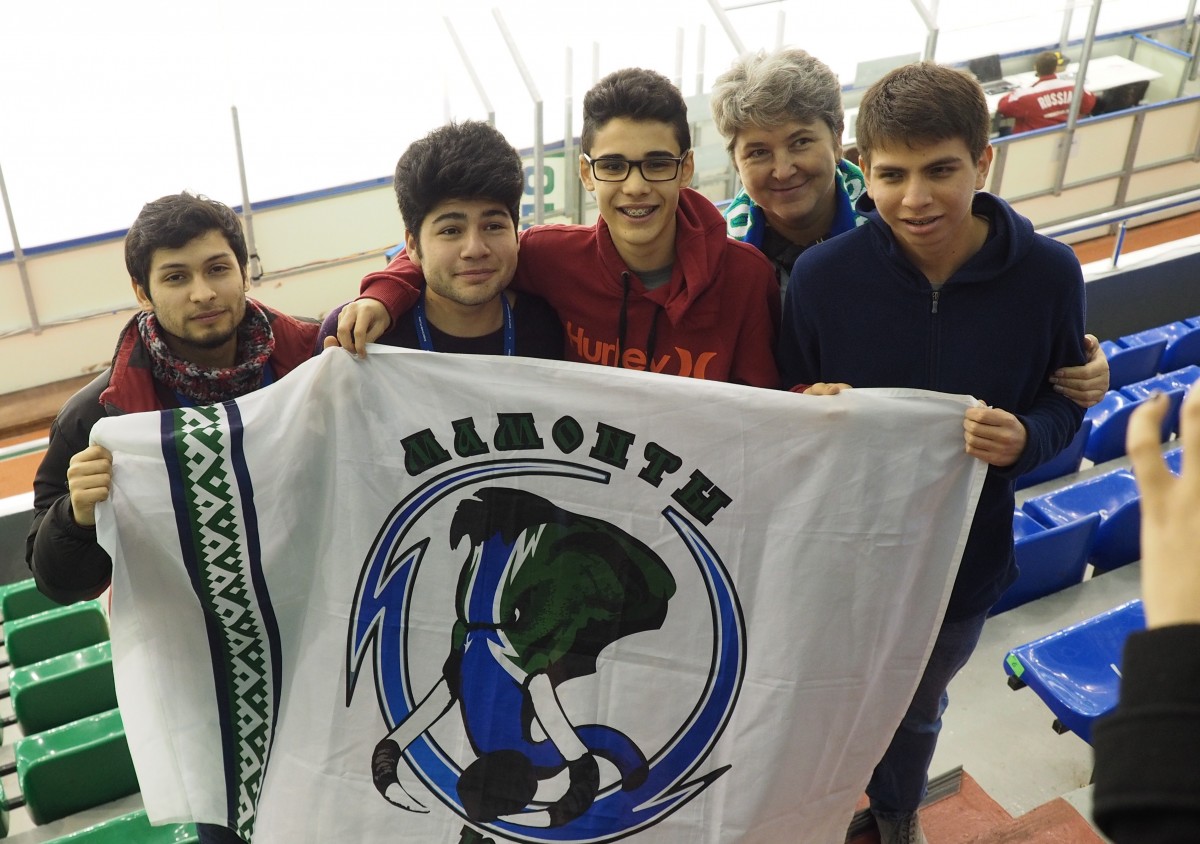 A chess player from Chili Felipe Vergara Jofre confesses that he is very satisfied with such a program for a free day. "Khanty-Mansiysk is a really nice and beautiful city. We have already seen mammoths and made pictures with many ancient animals. I feel very well as we are having a great day. I've never seen an ice-hockey game before, who knows, maybe this will be my one and only time (laughs). We hoped that the local team would win, cheered up for it and supported together with its die-hard fans. We felt so happy when they scored, but this was not enough for victory. At the moment I scored 2 points out of 5 on this tournament. This is a good result for me. Hope I will improve it in the coming days", – says the young chess player.
It is to be reminded that today Round 6 of the FIDE World Youth U14, U16, U18 Championships 2016 is played in the Ugra Tennis Center. All in all the participants will have to play 11 rounds. The winners of the tournament will be defined according to the Swiss system.