Bon Appetite!
Any parent who sends an offspring for a long trip abroad, is first and foremost worried about the child's diet at the destination. Well, the organizers from Khanty-Mansiysk probably created a new problem for the parents of the World Youth Championship participants – the players could demand a different menu upon returning home! There is a ton of food available for the players here, and its quality and diversity is of a highest standard. Russia and especially Siberia are widely known for its hospitality, however, the way Ugra meets players and accompanying persons, is a class on its own.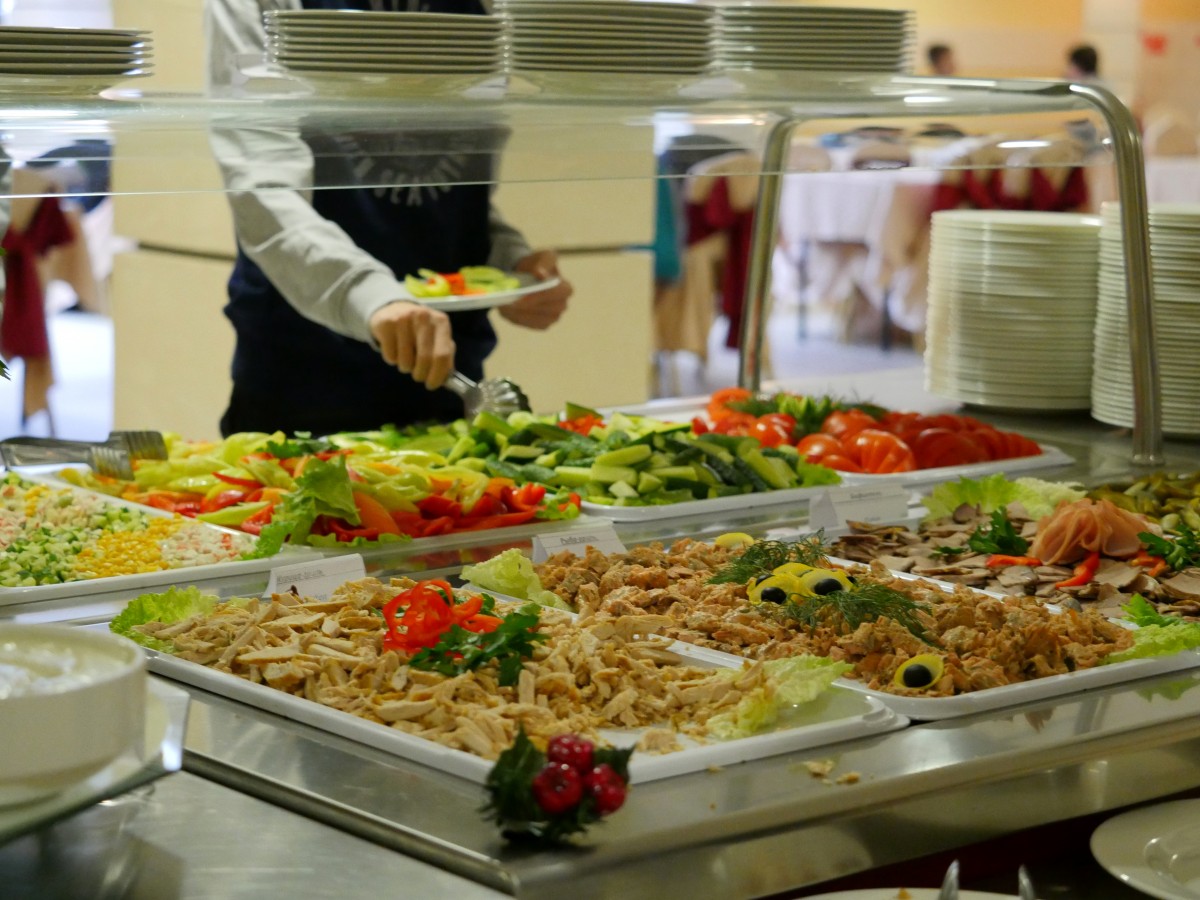 All participants of the championship live in the Olimpiyskaya Hotel, which was build specially for the 2010 Chess Olympiad. The hotel can accommodate more than a 1,000 guests and easily copes with catering them. There are two restaurants, open for almost the entire day with short breaks for changing meals. Breakfast starts at 8 o'clock, supper ends around 11 pm, and in case of emergency there is a bar open until 1 am.
The menu is not astonishing, but is more than just good. A brief guide can be found below.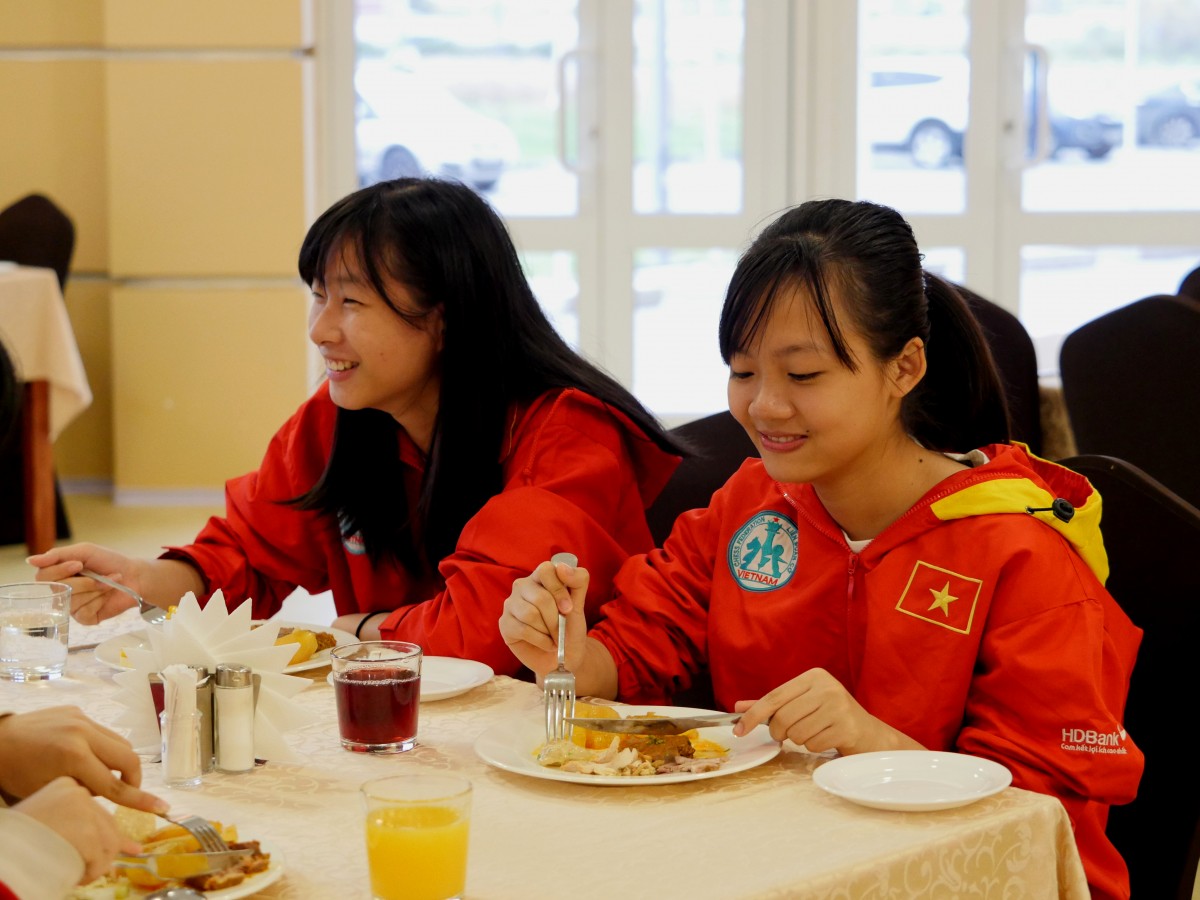 Breakfast. Porridge, cereals, pancakes, yogurt, milk and milk products are all available, as well as traditional continental breakfast like eggs and bacon or toasted bread. "Eggs again!", wrote a 14-year-old player from Bolivia on Instagram. Well, there is also tea, coffee, and a selection of cakes.
Dinner. A real feast! There are always two or three different soups, several kinds of garnish, different kinds of meat (some players cannot eat pork, others don't eat beef), and fish. There are no prepared salads, but the ingredients are available – both fresh and marinated vegetables, as well as different kinds of sauce, so the guests can help themselves. Vegetarians and even rawfoodists are also not forgotten. For desserts there are cakes, tartlets, and other stuff.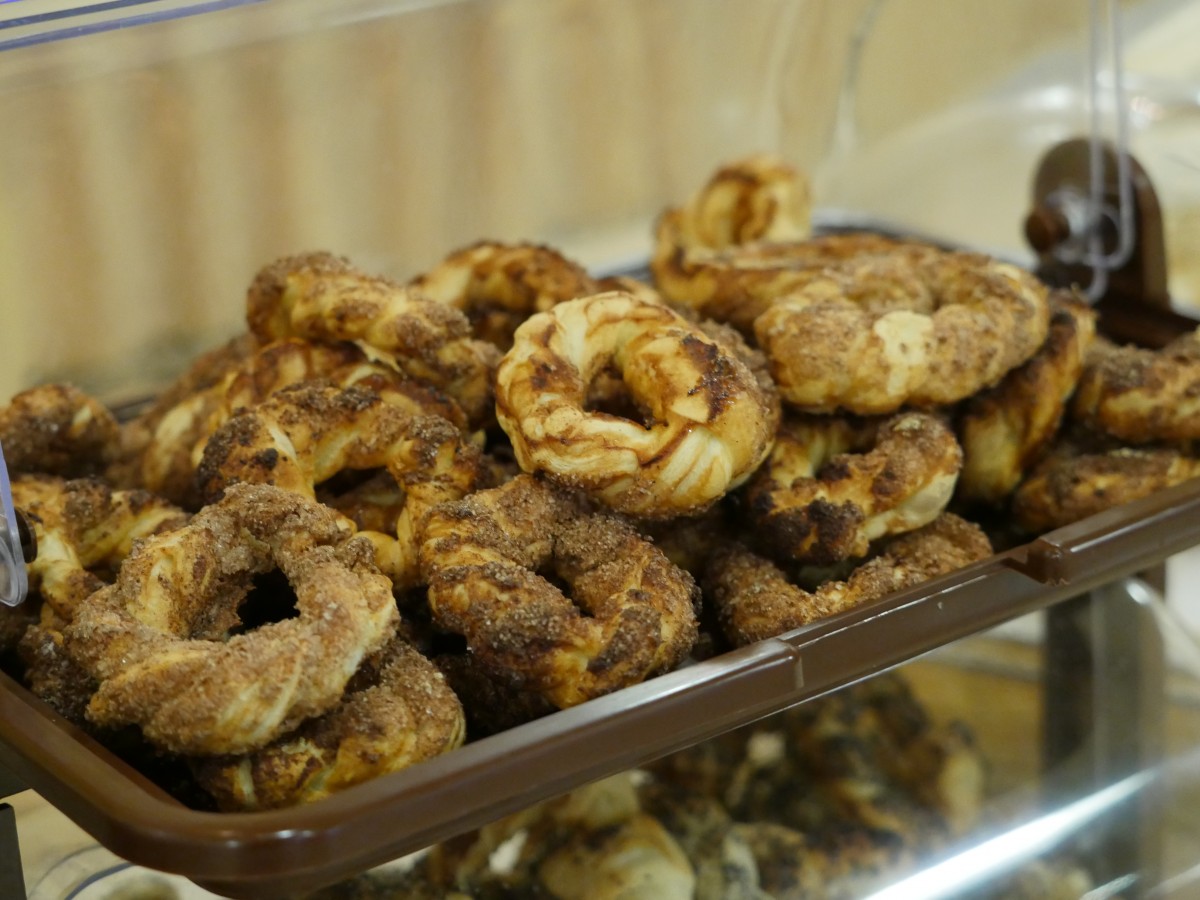 Supper. Many light snacks and several main courses, good for recharging after exhausting games. A pancake cook is always on duty and is ready to make a roll of your choice. He rarely rests…
I will refrain from listing the contents of the bar, as beer and alcoholic beverages are not served to the championship players, no exceptions.
Valery Radchenko, Chairman of the Organizing Committee, said that fully satisfying the players' demands was a challenging task.
Yet, this is not all! The championship venue, Tennis Development Center of Ugra also has a food court. First of all, they have tons of bottled water, free of charge, any temperature you want – ice cold, cooled, or room temperature. The relaxation zones of players and arbiters are equipped with boilers for making tea or coffee, sugar and cream are provided as well. A selection of canapes is renewed every hour or two. There are also fruits, cakes, chicken pies, fish pies, etc.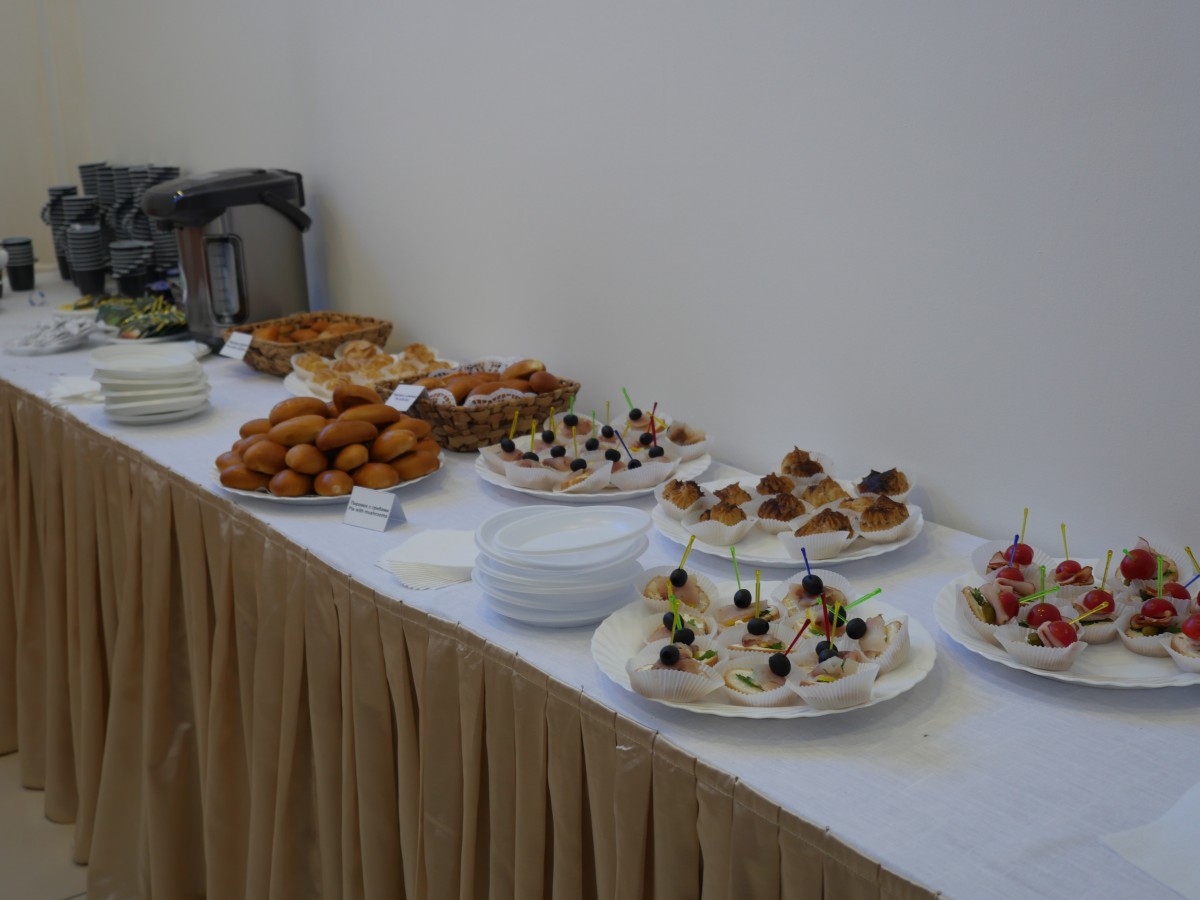 Those who want something more serious, are welcome to the tennis canteen to choose between several soups and main courses or get some bakery.
So, no matter how much energy will be left at the chess tables, the guests of Khanty-Mansiysk will never starve. It is more likely they will have to go on a diet upon returning home.