The first move is made at the World Youth Championships
The first round of the FIDE World Youth U14, U16, U18 Championships 2016 in Khanty-Mansiysk is played today.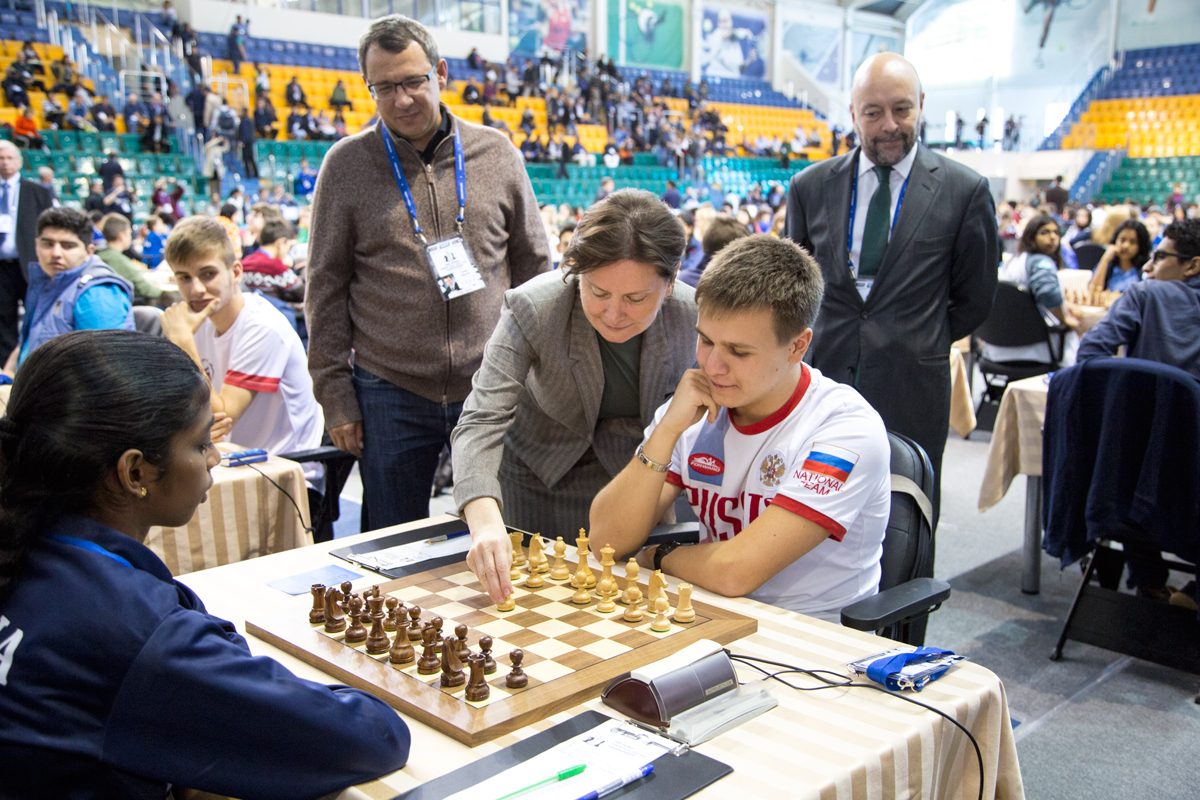 The symbolic first move in the game between Maksim Vavulin of Russia and R Vaishali of India was made by the governor of Khanty-Mansiysk autonomous okrug – Ugra Natalia Komarova. 228 players in the open section of the tournament and 181 players in the girls section were having their first games in the world championships.
Upon the end of the first move ceremony the governor went to another end of the playing hall to watch the game of the youngest participant of the championships – 9-year-old Georgy Ryabov representing Khanty-Mansiysk. Besides, the head of the region has greeted the FIDE officials, the organizers of the tournaments and the team of arbiters, wishing all of them the successful and smooth world championships.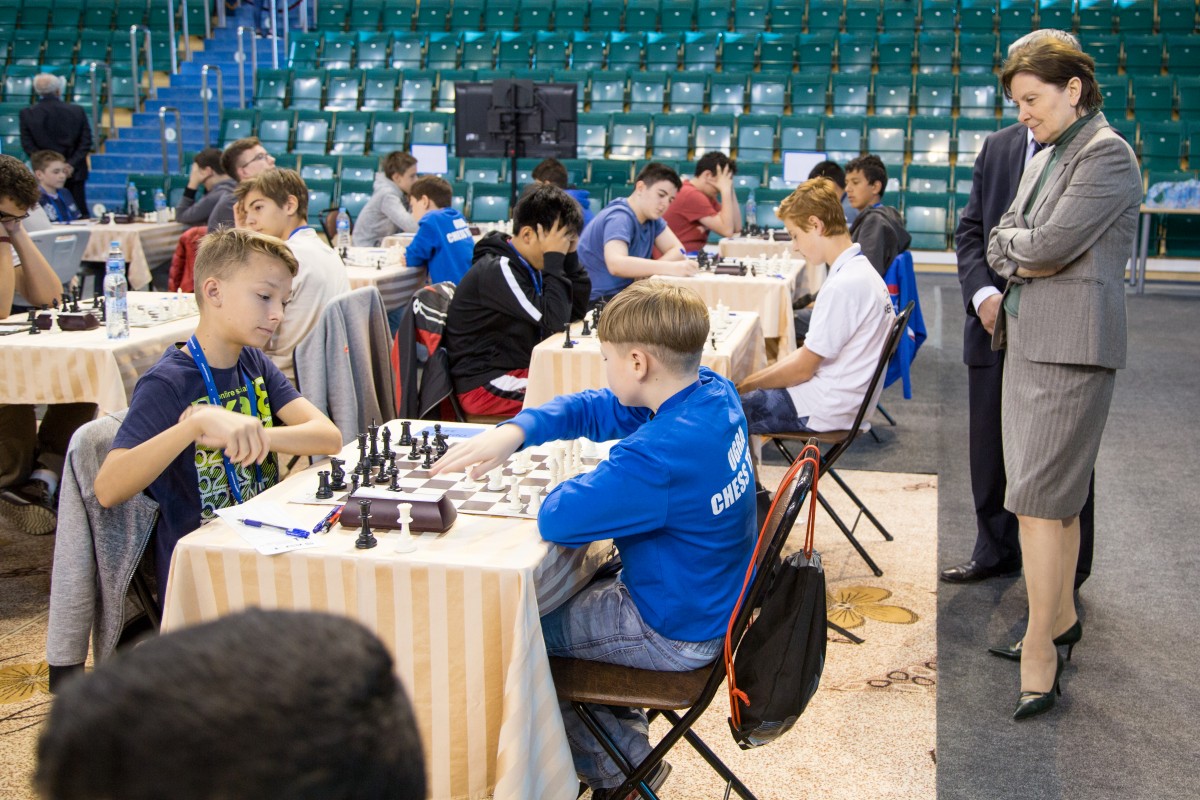 The time control is 90 minutes for the first 40 moves plus 30 minutes till the end of the game with 30 second increment from move 1.
Live games of the tournament are available on the official page of the event.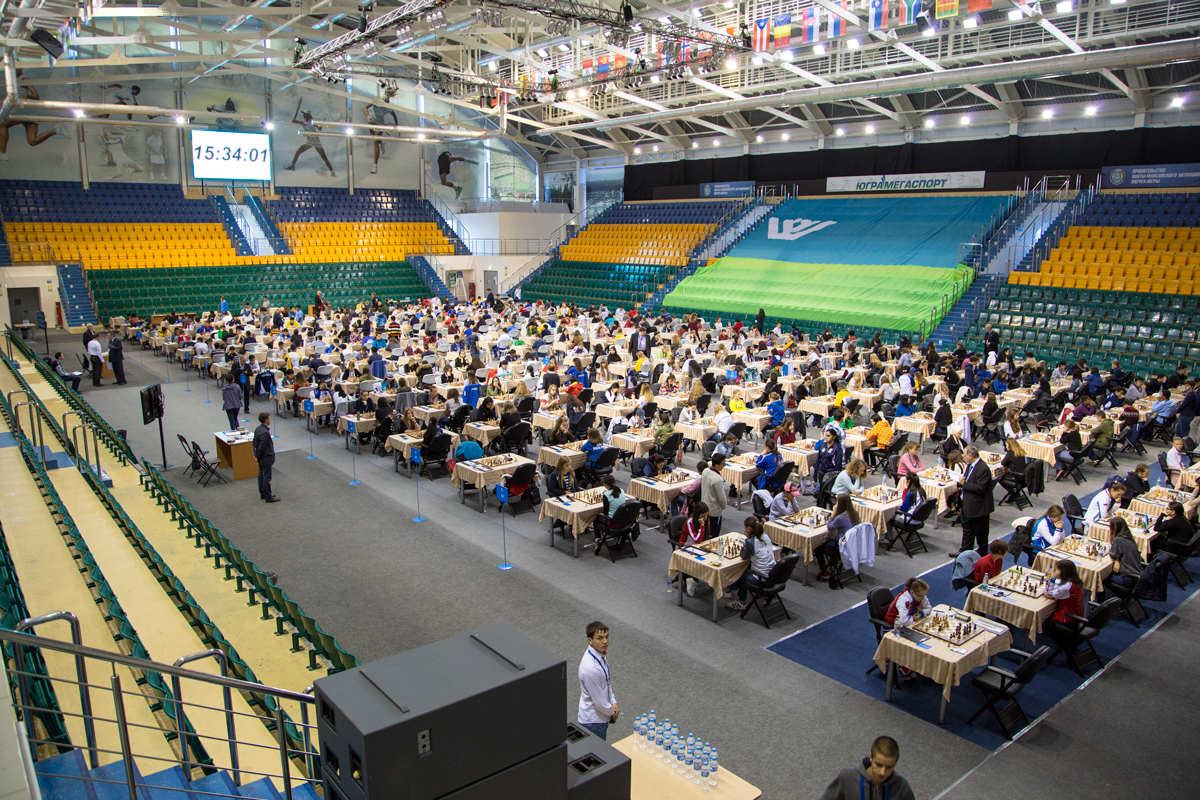 The capital of Ugra is a well-known chess venue. It hosted the World Cup several times, the 39th World Chess Olympiad, Candidates tournament, the final leg of the FIDE Grand-Prix series and many other major international chess events. In year 2016, which is officially announced to be the Year of Childhood in Ugra, Khanty-Mansiysk hosts the FIDE World Youth U14, U16, U18 Championships 2016. The tournament will be held from September'21 until October'04.